Positive Platform to assist Careers Seekers on their journey in becoming Career Achievers!!!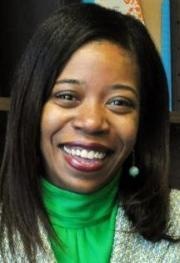 Chief Talent Officer/Founder of Teach4Life... SPHR certified professional, DOL Workforce Development "Training Provider" for the State of New Jersey, Scholar of Positive Change in Leadership development and Coaching. A Positive Agent of Change... You'll remember her dynamic personality and be enthralled by her intelligence, business acumen, and humility after meeting her. Today's business owners want to enrich and enhance their own status; however, Ms. Wilson wishes to use her knowledge, skills and abilities in ways of improving the lives of those in need of positive reinforcement. This woman business owner has worked in the Human Resources field for 18 years as a Senior HR professional, and has ushered several individuals towards identifying the strengths and weaknesses that have motivated them to reach beyond the limited scope. Wilson has acquired a Master's of Science in Psychology, with a specialization of Leadership Development and Coaching. A Magna cum Laude, Bachelors of Science in Business Technical Management, with a concentration of Sales & Marketing.

There has never been a dull moment in Mrs. Wilson's personal and professional journey of achievements. Positive, Informative, and Liberating are adjectives that describe Timamu's involvement in various national and international business organizations. Her exceptional leadership and determination has inspired colleagues to connect and reinforce the need to perform with excellence. Wilson says: "With God, all things are Possible," and as long as, she stays true to herself, continue to love family, remain humble, and make a positive impact in society, she's fulfilled; because of knowing from whom her blessings come from."

Not only has Wilson been gifted with leadership and effective communication skills, but her integrity is impeccable. After four years of planning, brain-storming, and formulating a business plan of action; Teach4Life Consulting, LLC evolved into a reality on November 1, 2011. At Teach4Life, Wilson develops training programs that applies psychological methodologies and development concepts to Career Seekers & Achievers, as well as, not for-profit organizations and private/public corporations.

Teach4Life was inspired by societal needs in moving America forward, Career Seekers & Achievers (CSA) ©. have the opportunity to learn new skills, and enhance existing professional development. We believe human needs must be achieved, in order to reach a positive level of self-actualization. At Teach4Life Careers Center (T4L_Careers), we "Motivate, Empower and Professionally Develop," (Teach4Life, 2011) those in need of newly acquired occupational skills to reenter the workforce, as well as, adult learners who are looking to upgrade existing skill-sets; in which to transition into a higher paying job.

Teach4Life provides vocational training programs that equip adult learners with 21st Century knowledge & skills for in-demand careers. We guide individuals, groups and organizations toward meeting as well as, exceeding personal/ professional needs.

In addition, Teach4Life provide Human Resources Development (HRD) solutions to: entrepreneurs, and small businesses; such as, non-profit or for-profit, faith based, retail, and professional service organizations.

The HRD services includes, (but are not limited to): performance assessments and evaluations, leadership development, career coaching, recruiting and preliminary interviewing efforts, business ethics, background checks, and corporate training.

Teach4Life Career Coaches are certified Training Providers for the State of New Jersey.